How did Covid speed up digitisation?
Digital Transfomation: while before the Covid-19 pandemic these words could have been invectives launched by any company that wanted to feel in step with the times, but in reality incapable of foreseeing a real factual digitalisation, today the go digital is a real necessity that has become part of the daily routine of companies all over Italy (as well as all over the world) thanks to the real epochal change brought about by the Coronavirus.
Yes, because if before the market could still count on a 'territorial' system, with business networks strongly linked not only to the word of mouth but also to negotiation in person, today all actions, from work to personal ones, have moved to the net, allowing a real enlargement of boundaries and, at the same time, a total contraction of time, with the result that it is possible to have everything and immediately relying on a PC and an Internet connection.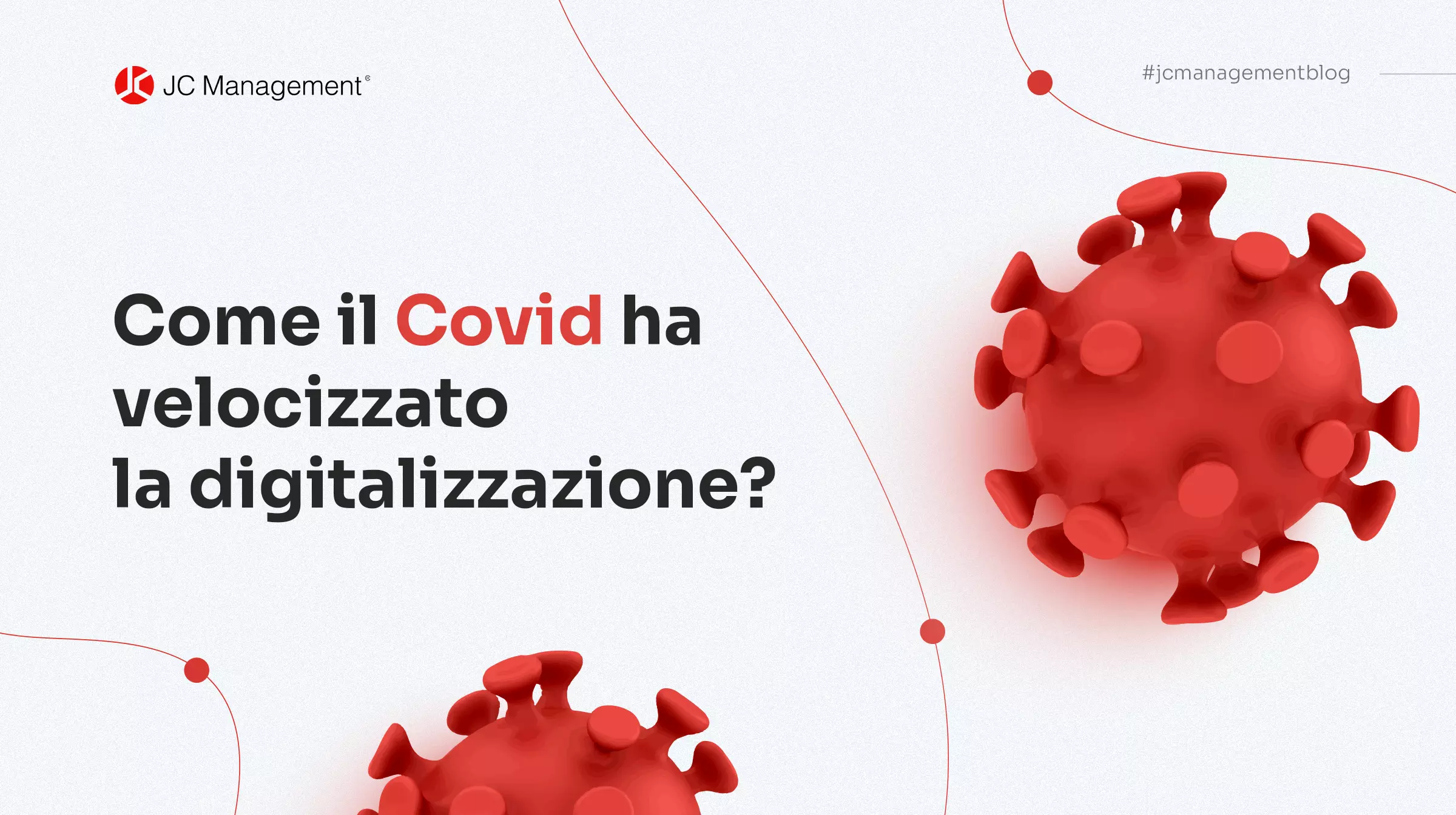 Digitisation numbers before and during Covid
The numbers speak for themselves. In fact, even before the pandemic, according to research by the School of Management of the Politecnico di Milano in Italy, a tool such as eCommerce, in 2019, although it still represented a small part of overall purchases (7.3% of the total), in fact generated 65% of overall Retail growth (online + offline).
A similar argument applies to B2B during the pandemic: according to l'Osservatorio Digital B2B, 49% of Italian companies said that the pandemic had given them a strong impetus to implement projects to digitise their B2B processes, especially, for 24% of them, in the area of supply chain integration and collaboration. Among these, interest was concentrated on tools for managing digital signatures (33% of companies), digitising internal processes (30%), document storage (26%) and digitising the payment process (20%). Little perceived, on the other hand, is the need for the introduction of Supply Chain Finance tools to manage supply chain credit (11%) and to support the purchasing process (11%), which require a major overhaul of various business activities before they can be successfully introduced.
Why digitisation of enterprises is worthwhile
There are countless reasons for this, but they all share a single, essential objective: to streamline everything - processes, times, workflows and costs. In fact, digitalisation, taken to any 'degree', makes it possible on the one hand to limit waste (of time but also of money), improving productivity and thus increasing profitability. Elements such as AI, IoT and much more, in fact, provide a valuable ally in the daily management of work and allow at the same time to track any type of activity in order to always have under control data and numbers, predicting trends and checking to achieve the KPIs on time (or, if this is not possible, to provide an alternative strategy to remedy, in time, any errors that could be fatal).
This is why going digital is not only an opportunity today, but above all a duty for all those companies that really want to have a future in the market, beating the competition with an operational advantage that has no equal in any other dimension in the world.
Do you want to improve your digitisation processes or need a valuable ally to help you expand your online business? Contact us: we will do it together!