JC Management official partner of KAAR
Every large company always needs figures capable of combining a virtuous and revolutionary vision with equally strong values. The story of JC Management was born exactly from the union of these two aspects. The project could never have taken place if we had not found ourselves in a position to join forces with KAAR, a company that has made innovation and creativity its hallmark.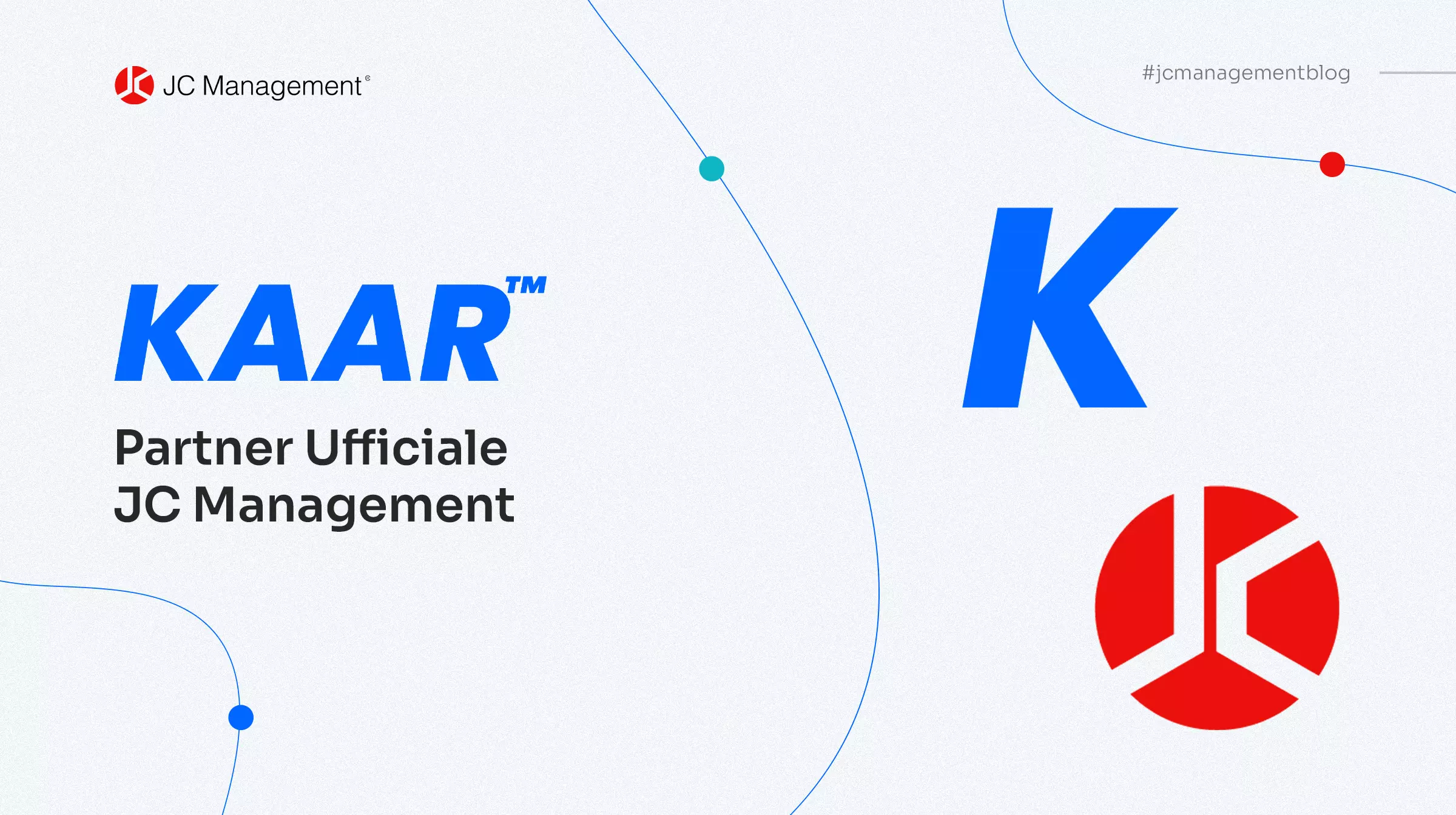 What is KAAR?
KAAR is the leader in Italy in medium and long term rental solutions. The group has worked over the years to perfect the services it offers, placing the customer at the center of their business model. Innovate is their favorite word. KAAR targets individuals, professionals, SMEs and large companies and provides them with everything they need to solve their specific needs in a simple and sustainable way.
What is the secret formula for your success?
The trump card of the medium and long term rental company is the "KAAR Mandate". It is a revolutionary business model that puts the customer at the center and proposes an offer in line with what he needs. Once you get in touch with the rental insider, and have discussed a compatible offer, you receive an email containing the rental proposal, complete with all the specifications of the offer, and KAAR's online mandate. With the mandate, which is valid for 24 months, customers have the ability to use Rental Insider support and assistance should they wish to modify, upgrade or change the offering to suit their needs.
Why rely on KAAR?
These are some of the reasons why you should avail their services.
No credit guarantees needed
KAAR provides you with multiple offers No Scoring, without request for credit guarantees. With KAAR, in fact, you will have the opportunity to rent without constraints and income control.
Even without a credit card
Some of KAAR's No Scoring offers don't even require you to use a credit card.
Flexible Mobility
KAAR invests heavily in flexible mobility. That's why it has made offers available from as little as 1 month up to 24 months with fast delivery.
Record Long Term Rental
Thanks to KAAR you will always have the best guaranteed price on the market thanks to its negotiations. Save up to 35% of the offers you find on the market.
Prompt Delivery & Floor Stock
KAAR's goal is to ensure speed in vehicle delivery. Thanks to its agreements, it has access to entire fleets of ground stock cars that can be negotiated extremely quickly.
24 Months of valid mandate with KAAR
KAAR's mandate is valid for 24 months. If you decide to change cars or groups, you won't incur any additional fees.
About JC Management
The essence of JC Management could be summed up in the motto "Don't be a leader without a lead". Our team is made up of highly skilled and above all passionate, courageous, proactive and visionary entrepreneurs.
From 2017 to present, we are the leading provider of Consulting, Online Marketing and AI solutions. Our mission is to help SMEs and Corporates scale their business model, by providing the tools to grow companies through innovative strategies powered by data. One of these is Quantum Marketing, a clearly documented scientific strategy that allows you to acquire contacts, customers or collaborators according to your objective and in an extremely simple, secure and predictable way.
Our strength? As soon as a new project is created, we devote all the energy and resources at our disposal to it, working side by side with the final customer. This reason is enough to justify our constant growth, as well as the ambition that motivates us day by day.
Do you want to know more? Contact us now for a free consultation!